Discode: Abnormal Sexuality - vol. 1-3 (Original, Sub: Eng) hentai video 2005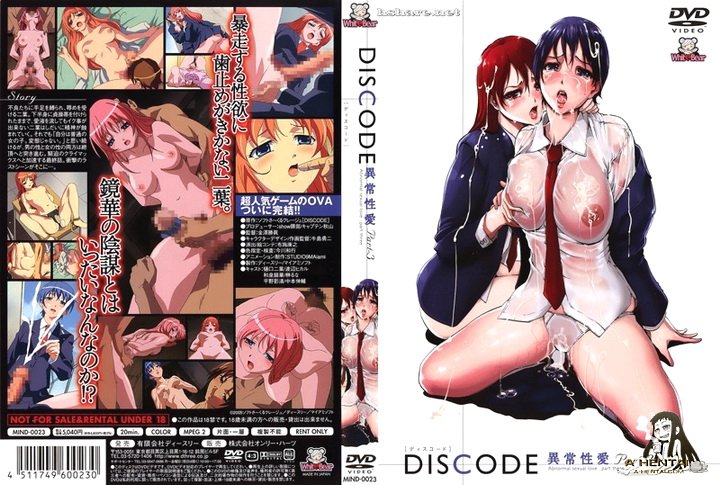 Futaba is a cute high school girl with an abnormally strong sexual appetite. Once she gets turned on her desires take over and she can't help but touch herself regardless of where she is. This gets her into all kinds of trouble but if that isn't bad enough she is also hiding an even bigger secret from everyone. Kyouka the new and very attractive transfer student finds out what Futaba has been hiding under her skirt and decides to use it to her benefit since she too has an abnormally strong sexual appetite that she can never seem to satisfy. What will happen to Futaba now that she has become Kyouka's current play thing?
Going through life is hard enough for a coed at her sexual peak in an academy full of horny boys, but it's even harder when she's got horny boy parts of her own. Miss Futaba finds it hard to sit quietly in class when something down there keeps her too distracted to think straight. Day in and day out, she's waiting for the classes to end so she can run off and relieve her pent-up desires. When a few others find out about her secret, her sex life explodes into new heights as every possibility is put into practice.
ENGLISH SUBTITLES / JAPANESE AUDIO / CENSORED / COMPLETE
mp4 - 640x480 - 58min - 524mb
************************** DOWNLOAD LINKS **************************